A typical creole case built in 1871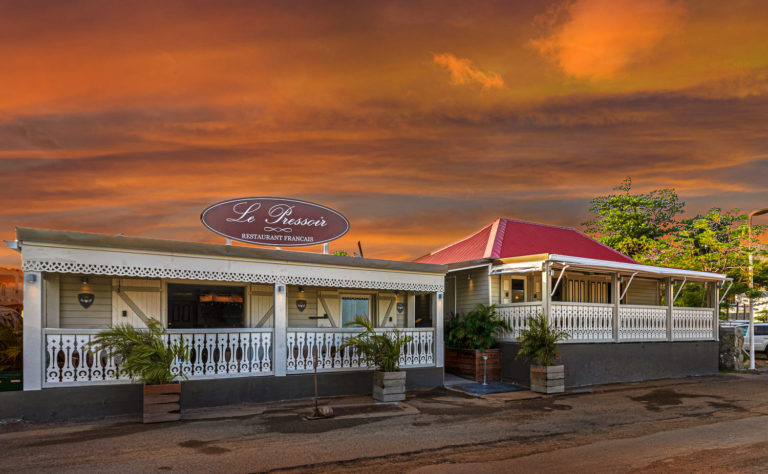 Situated close to the Grand Case Aerodrome, you'll be able to see what remains of the Grand Case salt pond. During the 1800's and early 1900's the pond was filled with seawater which dried off during the day leaving behind salt crystals.
A giant press – Le Pressoir – crushed the crystals so they could be packed, exported and sold in Europe during the 1800's when there was a high demand for salt.
Visit us and enjoy, what will be, a very special and memorable dining experience!